Baby Knitwear
We have a gorgeous selection of knitwear for newborns and toddlers at La Coqueta Kids, with options to suit all year round whatever the season. From cardigans to baby bonnets, this knitwear is a touch of luxury, inspired by... Read more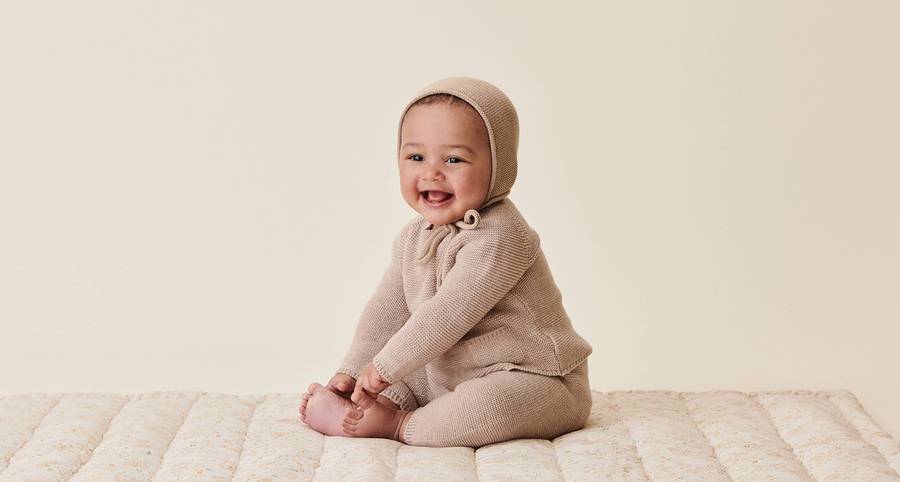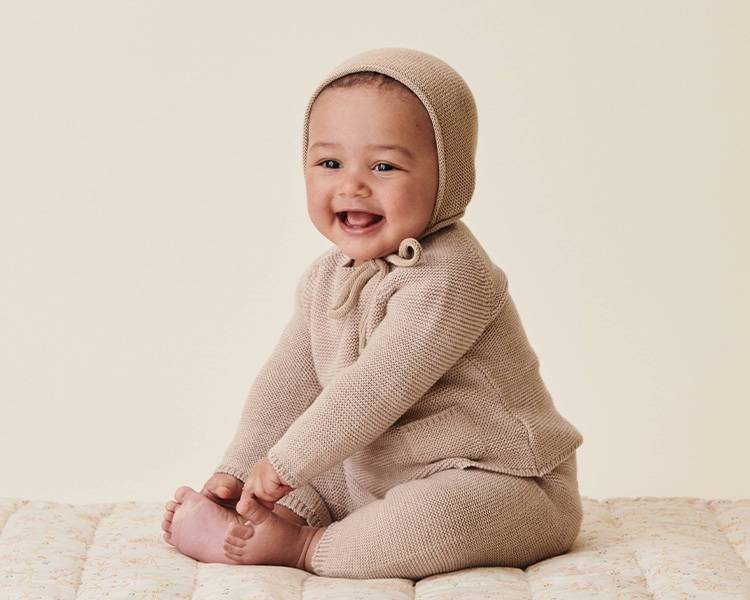 Baby Knitwear
We have a gorgeous selection of knitwear for newborns and toddlers at La Coqueta Kids, with options to suit all year round whatever the season. From cardigans to baby bonnets, this knitwear is a touch of luxury, inspired by traditional Spanish childrenswear and evoking the retro nostalgia of timeless fashion. Our aim is to create classic pieces that will never go out of style, offering you quality that lasts the test of time and with a variety of designs you are sure to love. Whether you are finding something for your own darling baby, or searching for the perfect gift, you're to find what you've been looking for in this adorable collection of knitwear for those aged 0 months to 3 years.
We have a great assortment of unique silhouettes influenced by vintage fashion, exclusive to La Coqueta Kids. Carefully sourcing only the best materials, we incorporate organic natural fibres like merino wool into our products that make them excellent for children with sensitive skin and offer breathability in a way that other childrenswear doesn't. These are then crafted by our skilled artisans into luxury items, like playsuits and dungarees, and delicately hand-finished with tiny buttons and dainty collars.
Thanks to their breathability, our knitwear for newborns and up is versatile and can be styled for the warmer months, as well as winter and autumn. Layer with other items to protect your little one from the cold, or wear on its own when it gets hotter. Shop luxurious quality with La Coqueta Kids and browse our range of knitwear for babies today.
Back to top
How You Wore It
Tag and follow @lacoquetakids to be featured