Baby Playsuits, Rompers & Dungarees
Find an assortment of rompers and dungarees for newborns and toddlers at La Coqueta Kids, available in a variety of colours and unique patterns with options to suit any occasion. These rompers and dungarees are made to last and... Read more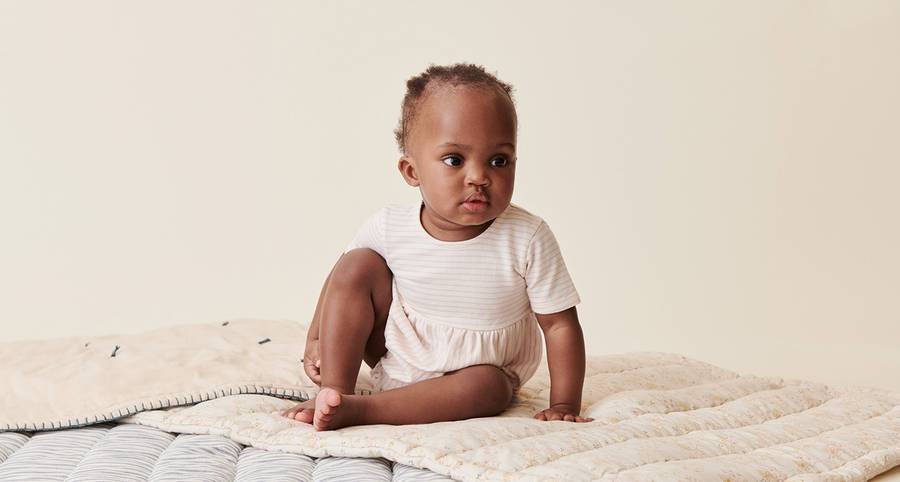 Baby Playsuits, Rompers & Dungarees
Find an assortment of rompers and dungarees for newborns and toddlers at La Coqueta Kids, available in a variety of colours and unique patterns with options to suit any occasion. These rompers and dungarees are made to last and perfect for playtime, offering ultimate comfort and mobility for your little one. Not only this, but our designs are utterly timeless, inspired by traditional Spanish childrenswear and the ideal for updating any child's wardrobe. They evoke a nostalgia of retro fashion and are versatile items suited for all year round, with light cotton romper suits for summer and long-line dungarees that can be layered with our knitwear in winter.
You're sure to find something wonderful in this collection of rompers and dungarees for babies here at La Coqueta Kids, stocking exclusive styles you won't see anywhere else. They are crafted from only the best materials, incorporating carefully sourced organic natural fibres like linen and cotton, offering breathability and making them the best option for children with sensitive skin. Our skilled artisans then take these materials and proudly craft them into luxury rompers and dungarees, which are then delicately hand-finished with tiny buttons and dainty Peter Pan collars.
Worn on their own or curated with other items from our collections to make adorable outfits, these rompers and dungarees for babies and toddlers are an essential for any child's wardrobe. Dress them up or down, they are a brilliant item to invest in, so why not explore our range of products today.
Back to top
How You Wore It
Tag and follow @lacoquetakids to be featured