Autumn Winter Wardrobe with Samantha Varvel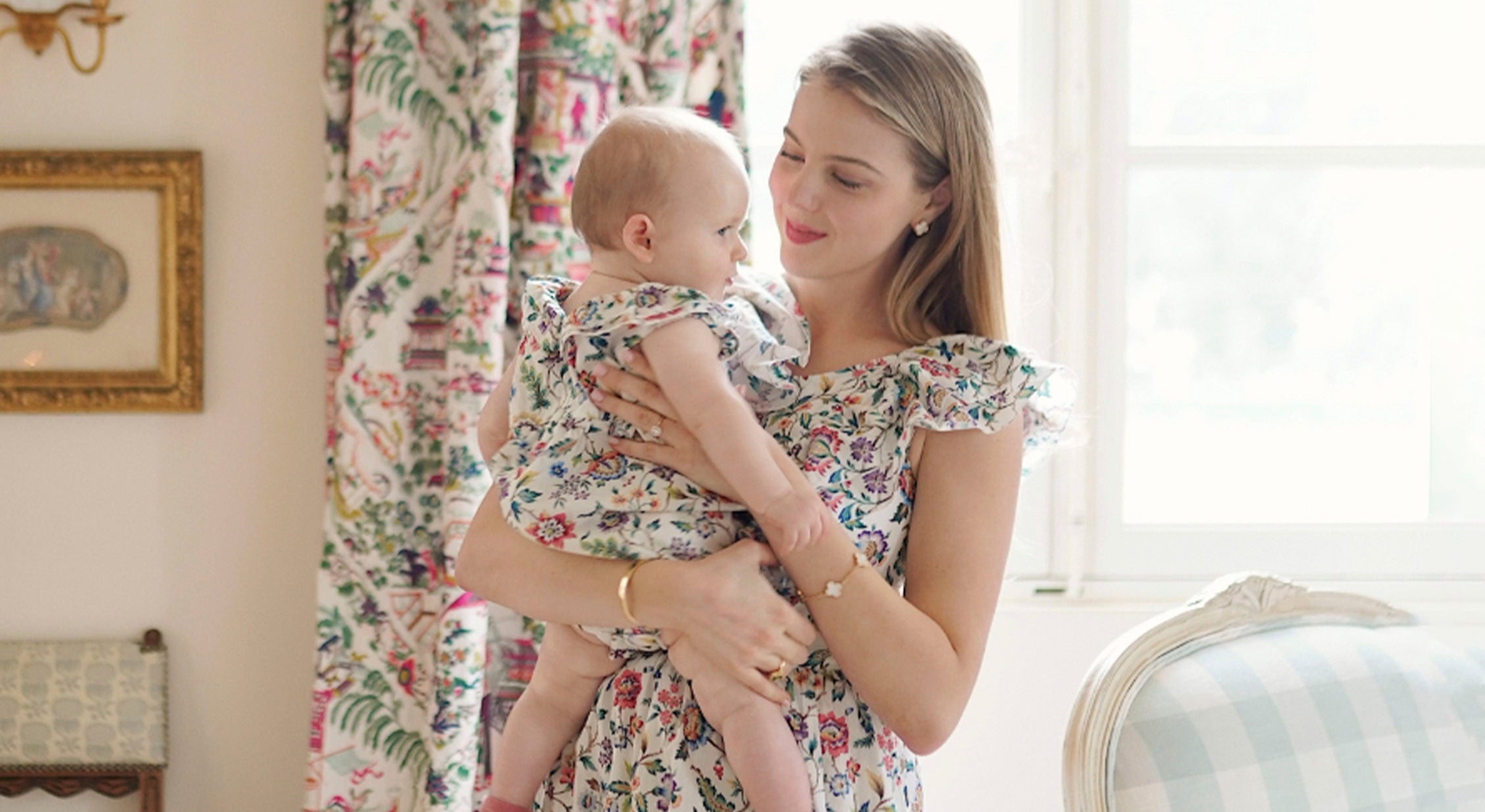 Curating your little one's Autumn Winter wardrobe rotation is a delightful time and can really make the change of seasons a joy. Whilst we will be sure to miss the long days and sunshine, we are simultaneously feeling the allure of warm colour palettes, the return of luxurious velvets and making more exciting styling choices with the return of seasonal layering.
As we reflect on the highs of summer, we look forward to what is next to come, especially when it involves new season dressing! We spoke with glamourous Mum, Samantha Varvel
(@samanthavarvel)
what some of her favourite memories for summer are and what excites her most about Autumn. Samantha is a huge creative at heart and juggles her love of design with her corporate finance role in New York. With a gorgeous Connecticut home, Samanta spends as much time as she can at her mother's house in Provence and brings her French influence back to the states. Samantha told us some of her favourite things about Autumn and how this plays into deciding what her little ones, Kit and Peter, wear for the season ahead.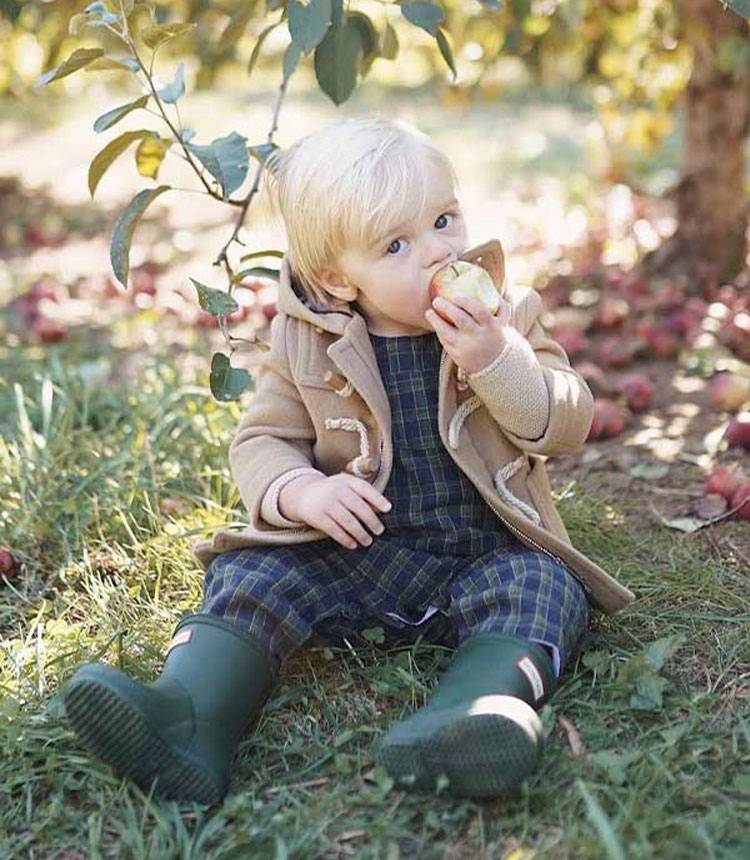 What is your favourite place you have travelled to this Summer?
We spent the month of June in Provence. It was so special to be back there, a place that means so much to me, particularly after being unable to visit last summer. It was also our first time there as a family of four! We are always able to step away from the noise of our daily routines and focus on quality time spent together, in the most tranquil setting my mother has created at Le Mas des Poiriers. We added on a few days in Paris at the tail end of our trip. It was such a thrill to show Peter and Kit around the Louvre and see the city's beauty all over again through new eyes.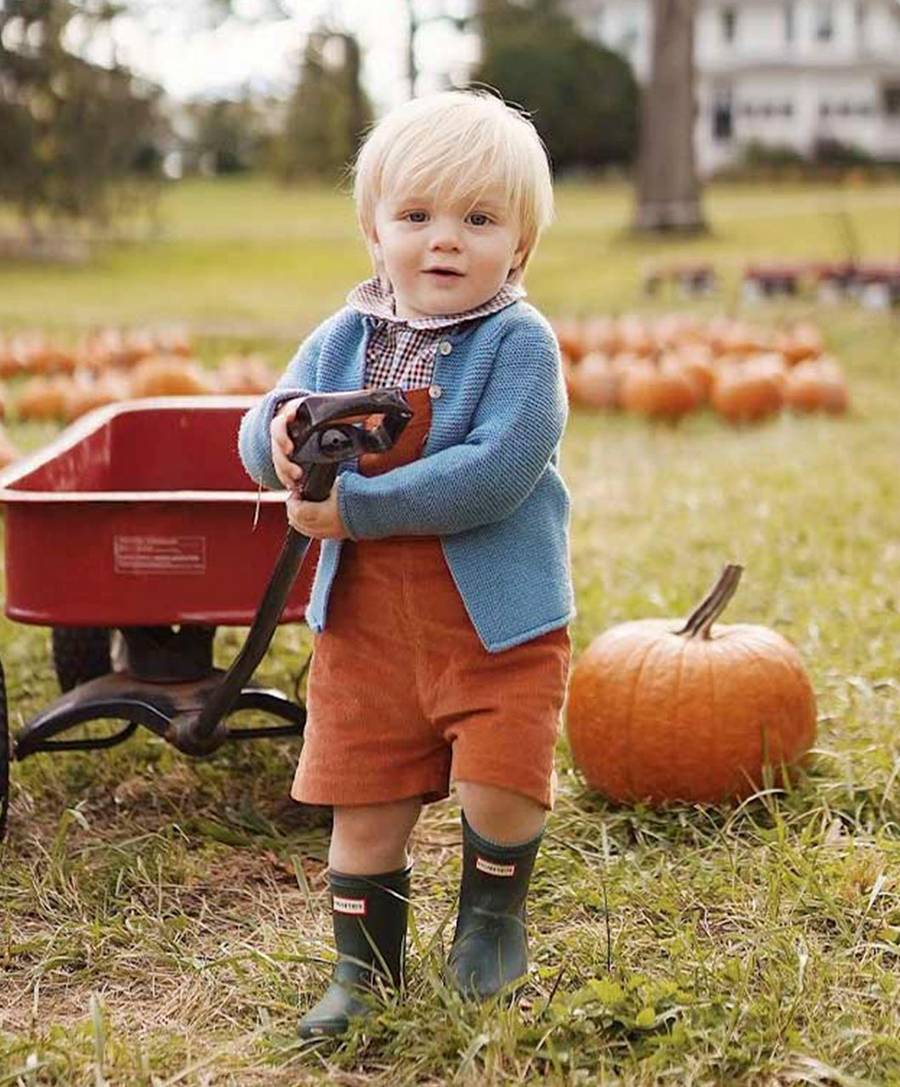 Do you prefer Autumn in Provence or in the US?
While Autumn on the East Coast of the U.S. is something to behold, we have grown to really love the season in Provence as well. It's lovely to visit our favorite villages sans the crowds or sweltering heat! We have celebrated an American-style Thanksgiving in Provence twice now in Novembers past. We enjoy cuddling up by the fireplace as the weather starts to cool down. The changing leaves in the vineyards across the Luberon and the climbing ivy that turns to burgundy throughout the quaint hilltop towns are some of my favorite autumn sights to see.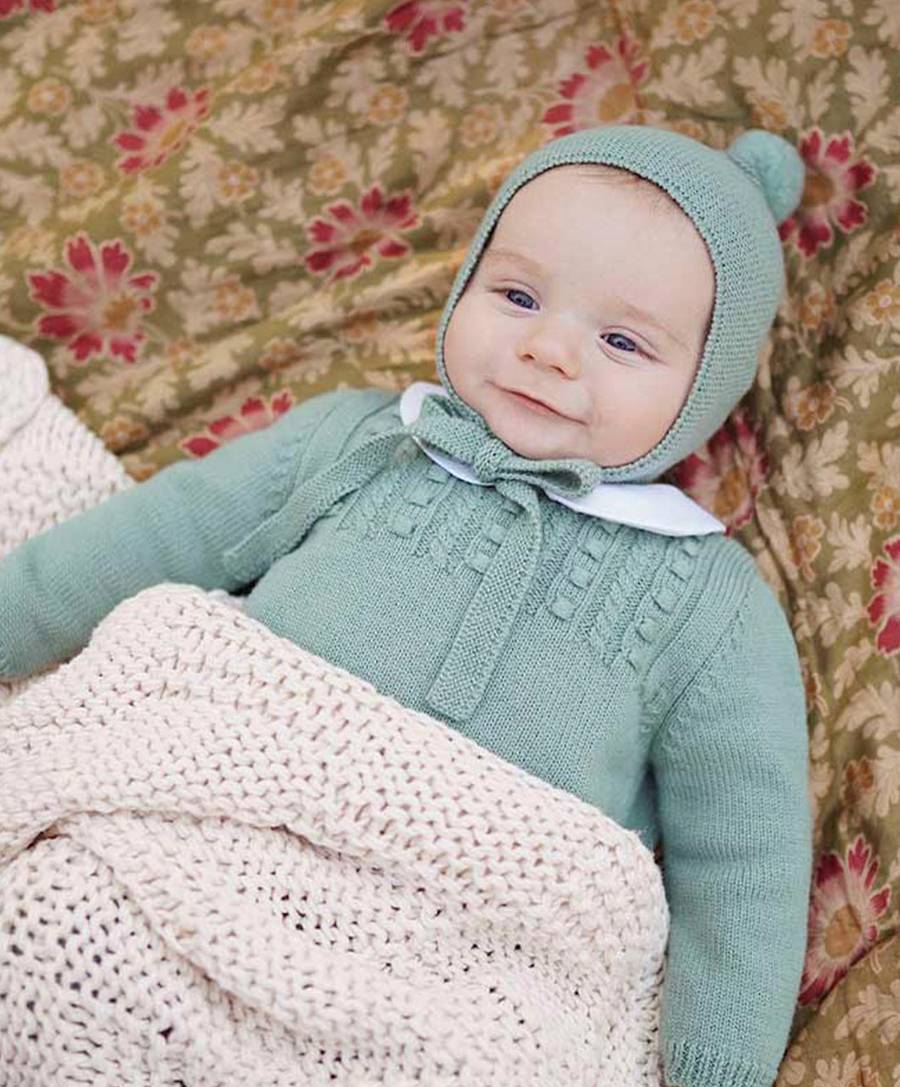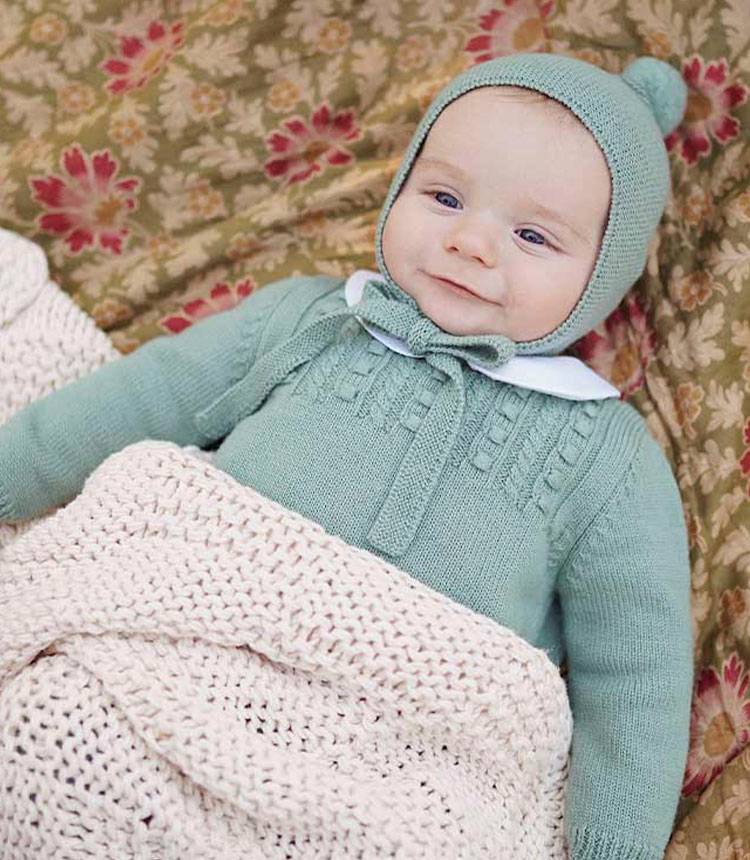 How do you get ready for the start of the new season?
There's something so exciting about preparing for the autumn season. It is bittersweet to see summer come to an end, but picking out new cozy knits and boots in September always brings me back to the excitement I felt during childhood choosing new clothes and supplies as the first day of school approached. Peter will be starting a preschool program this year and I am so excited for him to learn and make friends.
What do you love most about Autumn?
I always make sure to stroll through Central Park as many times as I can during the autumn season; there's nothing quite like it. I am always checking the "leaf peeping" trackers to see when the foliage will reach its peak color and make sure we get out and about to experience it. But I'd be lying if I didn't say that the children's clothing are my favorite thing about fall! There's nothing cuter than a baby in a knitted set and matching bonnet, so I am always thrilled when the weather cools down and we can pull out the cozies!
What are some of your go-to looks for AW styling?
As mentioned, I am an absolute sucker for bonnets on a baby. But I feel strongly that there is only a very particular window when bonnets look their best, then suddenly your little one looks too old for them (a very sad day). I am fully planning to maximize Kit's bonnet window this fall and will likely purchase one in every color under the sun! I also love layering. I've found that a good sweater can actually last a child a few years. Peter still has some La Coqueta sweaters I bought him last year that will continue to fit this season. On boys, there's nothing cuter than a Peter Pan Collar under corduroy dungarees, topped with a cardigan. Add a little toggle coat and some knee-high socks -- nothing sweeter!
What is one necessity you always need at this time of year?
For children, wellies are a must! Not only are they adorable, but they're extremely practical for outdoorsy adventures like apple picking and leaf peeping. Last year, Peter became so attached to his boots (which he called his "bobos") that it became a struggle to convince him to take them off for naptime and bedtime.
What are you looking forward to dressing Peter and Kit up in the most for the season ahead?
I get a thrill out of coordinating our outfits, so I'm looking forward to adding some autumn hues like burnt orange, hunter green and burgundy into all of our wardrobes. La Coqueta's new collection is fabulous and I can hardly wait to dress up my little ones in these thoughtful pieces throughout the season. Discover more of our exciting knitwear
Share this article
Share