Boy's Sport
If your little boy is looking to expand their wardrobe, we have a fantastic new range of sports clothes made from responsibly sourced cotton jersey fabric here at La Coqueta Kids. Providing your child with ultimate comfort, our collection of... Read more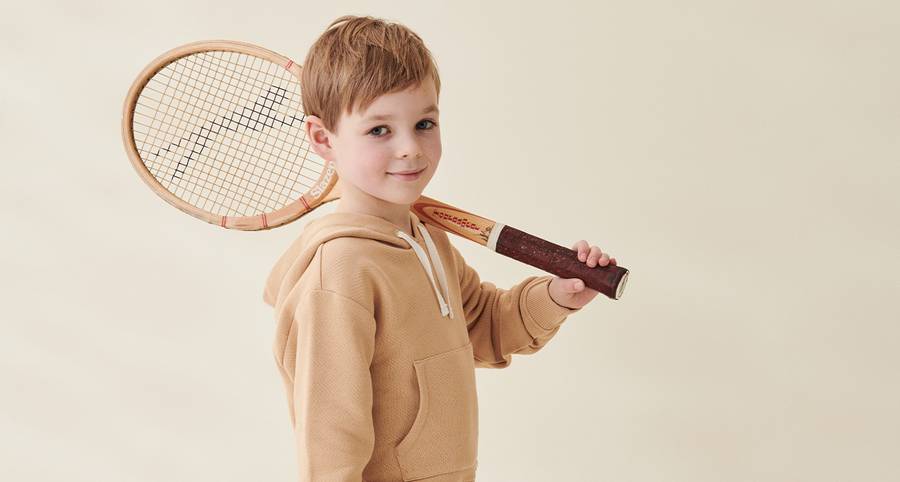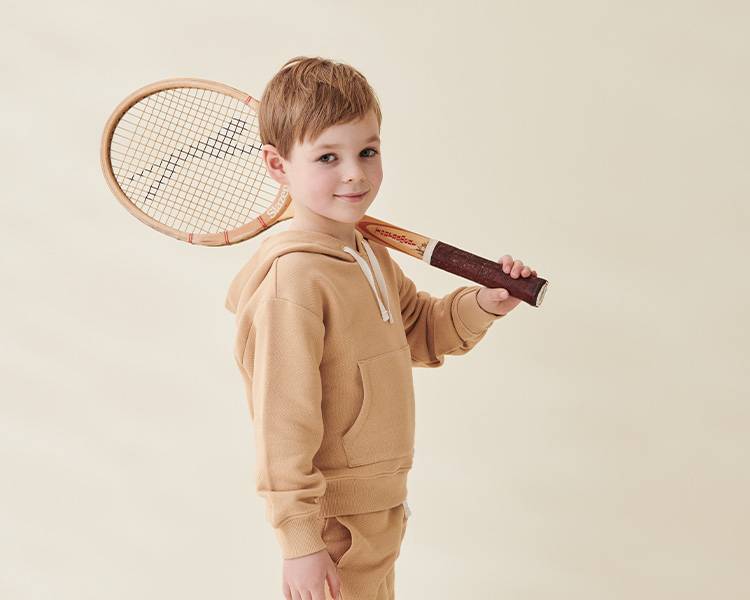 Boy's Sport
If your little boy is looking to expand their wardrobe, we have a fantastic new range of sports clothes made from responsibly sourced cotton jersey fabric here at La Coqueta Kids. Providing your child with ultimate comfort, our collection of jogging bottoms and jumpers are the perfect essentials for any occasion. They're extremely versatile, so, whether it's for PE lessons at school or simply relaxing with friends they offer an excellent solution. We have designed these sports clothes with your little boy in mind, made from the softest high-quality fabrics and perfect all year round, thanks to their breathable but cosy fabric.
This collection from La Coqueta Kids is inspired by classic design, producing luxury sportswear that your child will love. A modern take on timeless styles, they can be easily paired with any other items from across our collections, so that they can customise a look unique to them. Like with all our products we aim to use only the best fabrics responsibly sourcing organic fibres like cotton, and proudly crafted by our master ateliers into a product your little boy will never want to take off. We have a number of different styles and colourways available, offering loungewear with stretch finishes at the cuffs and hems for easy dressing and playing. Whether you prefer sweatshirts, hooded jumpers, or joggers, this unisex range of sportswear is perfect for any young man.
For more beautiful Spanish boy's clothing take a look at our full collection, including the latest shirts and cotton polos, effortlessly tailored chinos and shorts, with timeless knitted jumpers and cardigans or jackets to layer up. Whatever your little boy loves to do, our stunning collections will see him through his adventures. Shop La Coqueta boys' clothing and shoes like the traditional Nappa Desert Boots and Boys' School Shoes, proudly made by artisans. La Coqueta also offers dedicated ranges like the Ceremony Collection for weddings and celebrations or the Sport collection for effortless cotton jersey joggers and tracksuits. Shopping for girls too? Don't forget to explore our vast range of dresses and traditional Girl Mary Jane shoes. 
Back to top
How You Wore It
Tag and follow @lacoquetakids to be featured